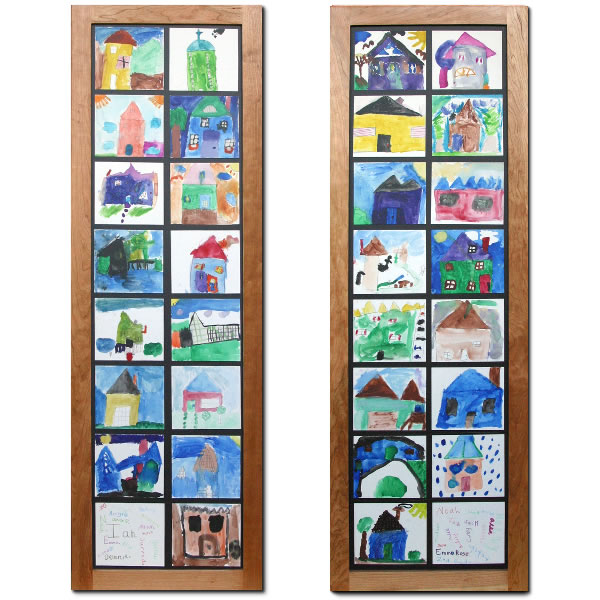 Shirley worked with the second grade again this year on their art project for the annual auction. This year it was art panels with the kids' depiction of a home. There was also a separate individual panel with art of their choice.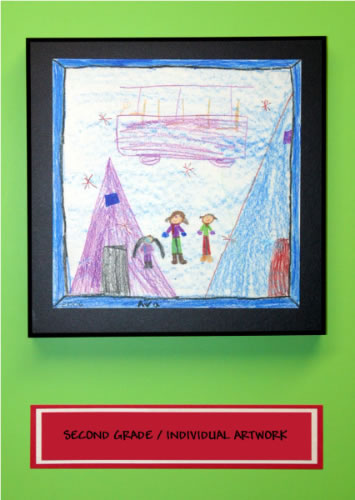 It is always a lot of work and many volunteer hours are collected, but as you can see the results are worth the effort.
Here are views of the art from previous years.